About Us
In the fall of 2005, brothers Vince, John Paul and Andrew Angheloni (AKA "The Boy's" to all of the regulars) opened Solstice Restaurant & Wine Bar™ in Clarkson Village. Being raised in a family that was always involved in the restaurant business, the brother's share a passion for food, wine, and all things culinary. Their vision was to share this passion with the community and create a restaurant that is not only exceptional quality & value, but warm and inviting as well.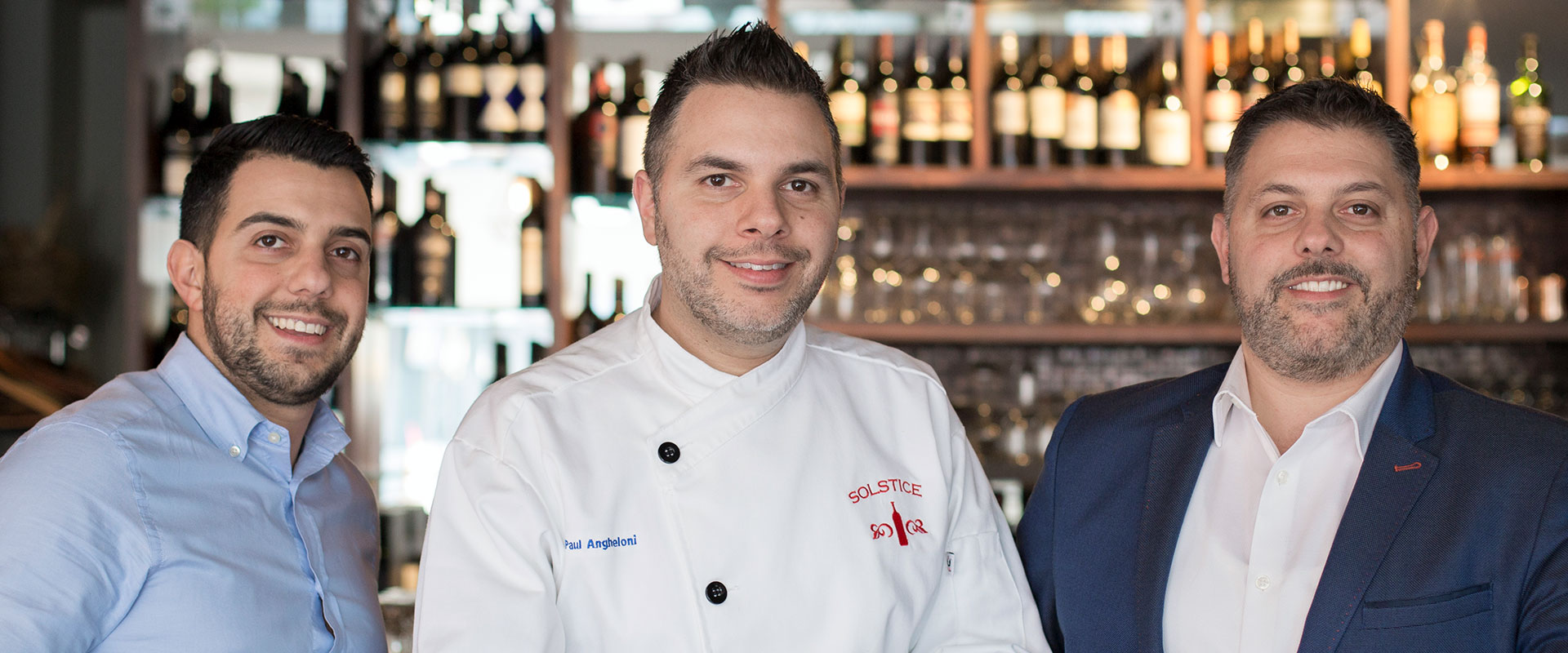 Solstice Restaurant & Wine Bar™
Solstice Restaurant & Wine Bar™ is not the Angheloni brother's first venture into the restaurant business. The family also owned and ran The Elliot House Restaurant for 12 years. This is where the brothers cultivated their skills before taking on their own venture in the restaurant business. Part owner and head chef John Paul Angheloni is a talented young chef with already so much experience to his name. He spent three years as an apprentice in Italy where he refined his skills and gained valuable knowledge in food, culture and the restaurant industry. He also acted as head chef at The Elliott House Restaurant. He combines his talent for cooking with his unbounded creativity to continuously create dishes that are exciting, unique, and most importantly, delicious. Since opening, Solstice Restaurant & Wine Bar™ has become a proud member of the Clarkson Village community. They continue to be involved in community events and activities. To further serve their community and customers, they now offer delivery and online ordering in Mississauga through SkipTheDishes.